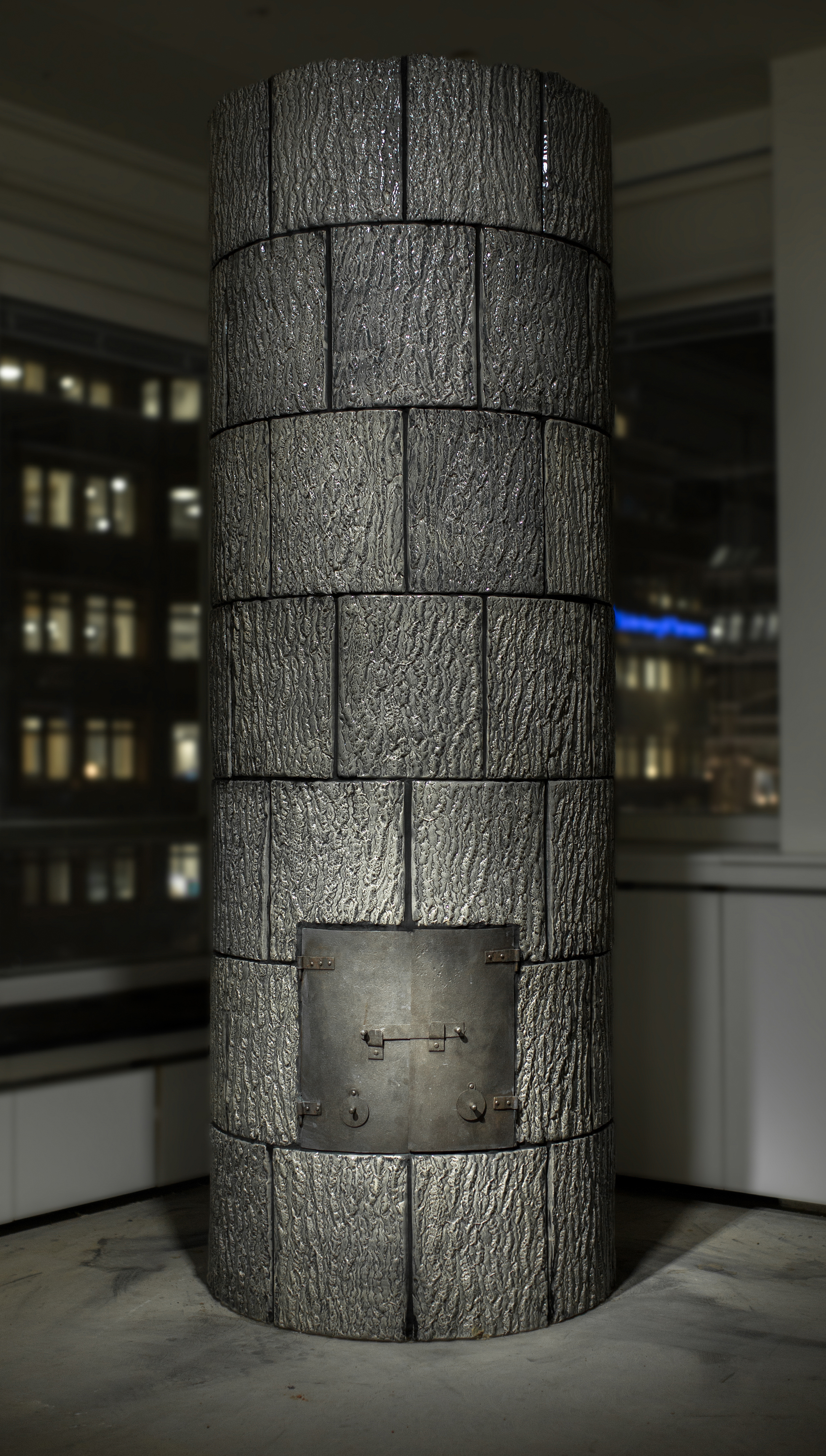 Famous ceramic stove with several different unique structures from an oak tree.
The tiled stove is a sculpture made by hand with traditional and new techniques blended together to form a new tradition in ceramic.
A tiled stove is an traditional, sustainable and efficient way of warming your home. But can also be a piece of art, with or without the warming system.
Contact us for more information.
Special orders are possible with fewer or specific parts.
This item is in stock.
If you want to order another special designed ceramic stove contact us.
Current producing time on tiled stoves are approximately 6 to 10 weeks.
Some of the process of making this ceramic stove are currently exhibited in Venice at Homo Faber Event